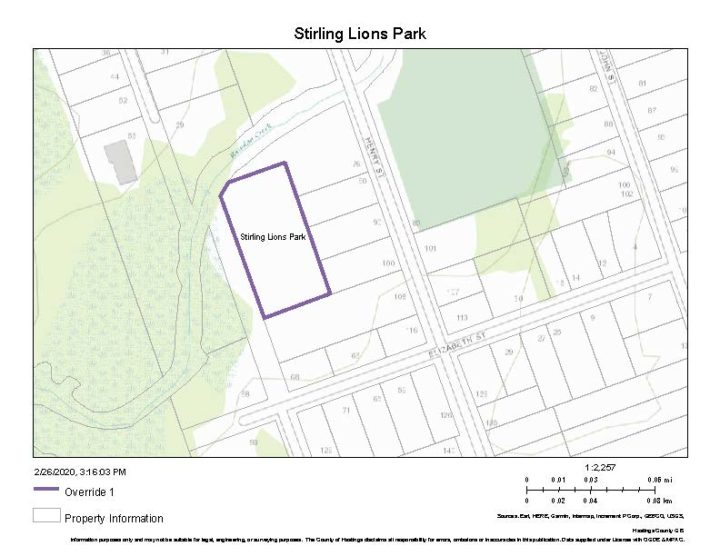 The Stirling and District Lions Club was gifted the property at 61 Emma Street, behind the homes located on Henry and Elizabeth Streets,  in the Village of Stirling by the Holt Family in the 1990s.  The land, which is entirely in the floodplain, was named The Stirling Lions Park.
Until 2017 the Lions Park was largely unused by the Club and the Community. While some activity has taken place, including the installation of a monument in commemoration of the gifting of the property, memorial tree plantings and grass cutting, the park was generally unknown due to its out of the way location.
Wanting to make use of the property and share it with the community the  Club formed a committee to come up with ideas
Community Garden
The first Community Garden initiative was started in 2018 by Lion Andy. Although the garden got started later in the season than was hoped, that year the garden was still able to provide several loads of fresh produce to the Stirling Community Cupboard.   With his sudden passing in the spring of 2019, the garden was put on hold for the year.
The garden area was tilled in the fall of 2019 and again every spring since then.
For details on how to get a spot for the 2021 season click HERE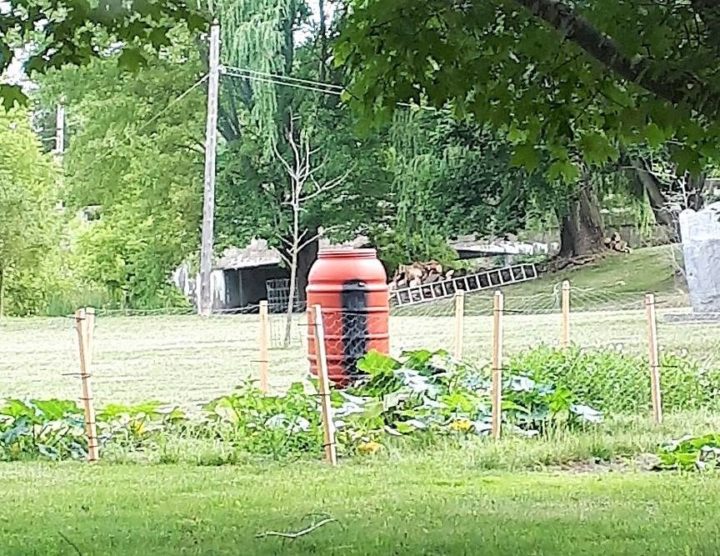 Native Plant Pollinator Garden
The Stirling and District Lions Club applied for and received a grant from The Lower Trent Source Water Coalition for the purchase of Native Plant Species to do a naturalization project along the north portion of the property.  The planting took place in the fall of 2019.
The hope is to provide bank stabilization and habitat for the pollinator species that will help our community gardens produce food or our community. While there are many colours to choose from when selecting native plant species, many of the flowering species selected for this project have purple or yellow blooms to represent the Lions colours! 
Special thanks to Bea at Natural Themes Plant Nursery for all of her advice in choosing species and planting the area appropriately.